Professional Development Survey
Please take a moment to complete the survey found below. This survey will give us information as to Professional Development needed by our Special Education Leaders.


https://www.surveymonkey.com/s/YZSBVWQ


WV Council of Administrators of Special Education
Special Education Director Survey Results
2014



Activity with least confidence to complete




Ranked Importance




(1-25)



1.
Understanding Dynamic Learning Maps and the decision making process for ensuring appropriate considerations.
25
2

.
Securing timely focused ongoing professional development for professional and service personnel working directly with students with standards-based IEPs.
17


3.

Plan focused ongoing professional development for "new hires" and veteran special educators regarding scientific researched based strategies that enhance SWD achievement.




18



4.

Provide focused ongoing professional development to service personnel and related service providers to ensure an understanding of compliance for their service provisions.




15



5.

Knowing policy and procedural safeguards for SWD regarding discipline.




1





6.

Understanding and planning for the implementation of the Next Generation standards and Common Core Essential Elements standards based on instruction.




22



7.

Responding to and addressing the West Virginia Accountability System and Performance Based Accreditation system and the annual accreditation of schools and the school system approval status, addressing, review findings, completing the School Monitoring Report, and establishing supports and expectations that impact student performance.




24



8.

Securing ongoing professional development for general educators and administrators that enhance the collaboration special education services and access to the general education curriculum.




6



9.

Analyzing transition data on SWD including graduation rates, dropout rates, and postsecondary surveys in order to improve outcomes for SWD. Contributing such information to local leadership teams that impact district-wide initiatives.




13



10.

Providing guidance and supports to ensure compliance across the various provider groups: special educators, service personnel, school nurses, related service providers, school level administrators, etc.




11





11.

Planning and improving curriculum and instruction to ensure appropriate program development.




20





12.

Analyzing district level trends and compliance data to generate action plans and focused improvement plans.




8





13.

Demonstrating skills in negotiations and conflict resolution to resolve conflicts effectively and ensure compliance.




5



14.

Organizing information that will be needed later for reports that require data from the SE director.




9





15.

Contracting and negotiating related service contracts, knowing the going rate for these services.




21





16.

Working collaboratively with general educators and curriculum and instruction leaders to enhance support for personalized learning.




23



17.

Provide supports to school level administrators and educators to ensure co-teaching and collaboration between general educators and special educator.




19





18.

Provide focused ongoing professional development to "new hires" and veteran educators to ensure compliant standards based IEPs.




14



19.

Provide focused and ongoing professional development to school level and district level administrators to assist in facilitating procedures that align with policy to ensure compliance at the district and school level.




12





20.

Providing focused and ongoing professional development to "new hires" and veteran special education educators to ensure compliance and alignment with policy and procedures across the district.




16



21.

Knowing current state and local policies that directly and indirectly impact special education procedures (policies- 2419, 2525, 4373 and 2510, etc.)


7



22.

Ensuring compliant IEPs through professional development, local systems and procedures, as well as an IEP review process.


4



23.

Developing and monitoring standards-based IEP compliance monitoring system.




3





24.

Using ADA compliance indicators and local data to determine compliance and generate focused improvement plans.




10



25.

Being able to use effective communication skills with all stakeholders.




2








Powered by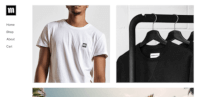 Create your own unique website with customizable templates.